Three GGUSD Elementary Schools Receive National Blue Ribbon Award
Tuesday, September 19, 2023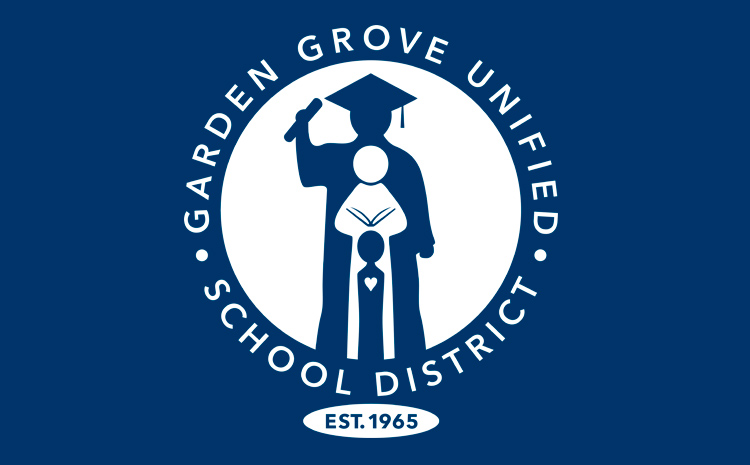 Today, the U.S. Department of Education recognized Anthony Elementary School, Cook Elementary School and Paine Elementary School as National Blue Ribbon Schools for 2023 in the category of Exemplary High Performing Schools.  This prestigious honor is based on a school's overall academic performance and was awarded to only 353 schools across the nation including 33 in California.  While GGUSD schools represent less than half of one percent of all schools in California, the Board of Education is delighted that GGUSD has an impressive 9% of the state's National Blue Ribbon Schools. At the county level, there were 6 National Blue Ribbon Schools. While Garden Grove Unified Schools represent 6.5% of Orange County Schools, the district represents a remarkable 50% of Orange County's National Blue Ribbon Schools.
"The Blue Ribbon Award represents the best of the best in education and we are thrilled that three GGUSD schools are national models of academic excellence," said Board of Education President Walter Muneton. "This award is a reflection of the hard work and dedication of our teachers and staff who work tirelessly to provide students with the very best educational experience."
Anthony and Paine elementary schools received the coveted recognition for the first time and Cook Elementary School is receiving the National Blue Ribbon Award for the second time. All three of GGUSD's National Blue Ribbon award winners are highly diverse schools serving an average of 65% of students on free and reduced meal status with the majority of students coming from a home where English is not the primary language. 
"Our students consistently beat the odds thanks to the unwavering commitment of our teachers and staff who use proven instructional strategies and interventions that lead to high academic achievement," said Board of Education Trustee Bob Harden. "We are proud that our schools have a winning recipe for academic success, combined with a warm and welcoming school climate where students feel safe and happy to come to school."
GGUSD's National Blue Ribbon Schools provide a rigorous learning environment with robust supports for English Leaners, innovative technology, a wide array of interventions, as well as PBIS programs to foster a positive school culture. Anthony and Paine Elementary School were among 8 schools in GGUSD that were overlooked for the 2023 California Distinguished Schools Award based solely on COVID-19 absences, and are deserving of this national distinction which truly honors academic merit.
"The honorees for our 2023 National Blue Ribbon Schools Award have set a national example for what it means to Raise the Bar in education," said U.S. Secretary of Education Miguel Cardona. "The leaders, educators, and staff at our National Blue Ribbon Schools continually inspire me with their dedication to fostering academic excellence and building positive school cultures that support students of all backgrounds to thrive academically, socially, and emotionally."
According to the U.S. Department of Education, National Blue Ribbon School leaders articulate a vision of excellence and hold everyone to high standards. They demonstrate effective and innovative teaching and learning, and the schools value and support teachers and staff through meaningful professional learning. Data from many sources are used to drive instruction and every student strives for success. Families, communities, and educators work together toward common goals.
In Garden Grove Unified School District, Allen Elementary School was named a National Blue Ribbon School in 2011 and 2020 and Cook also received the National Blue Ribbon Award in 2016. Now in its 50th year, the National Blue Ribbon Schools Program has bestowed approximately 10,000 awards to more than 9,700 schools.