Superintendent of Schools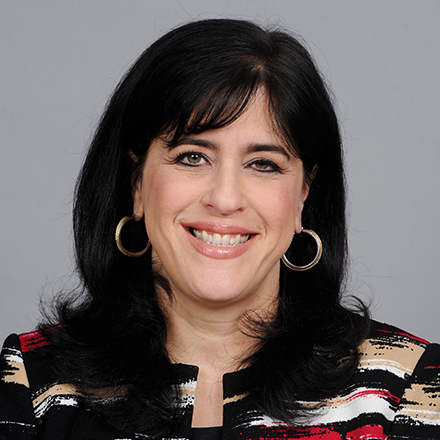 Gabriela Mafi, Ed.D.
Email: supt@ggusd.us
Dr. Gabriela Mafi is serving her eleventh year as Superintendent of Garden Grove Unified School District (GGUSD). Prior to being appointed Superintendent, she served the district as Assistant Superintendent of Secondary Education, Director of 7-12 Instructional Services, Director of Personnel Services, and Principal.
Dr. Mafi is proud of "The Garden Grove Way", the district's strategic plan which she spearheaded in 2013-2014 through a collaborative process involving parents, staff, and students. The Strategic Plan includes three primary goals: academic skills, personal skills, and lifelong success. The roadmap has paved the way for real results, including improved scores across all grade levels on the state's SBAC test; high survey rankings from students about their school's climate and culture, and a higher pass rate on Advanced Placement exams than the state, national and world average. "The Garden Grove Way" also refers to the warm and approachable manner in which district and school staffs interact with all stakeholders. Dr. Mafi takes pride in Garden Grove's family feel and takes time to meet and talk to staff, parents, and students.
As a first generation college student, Dr. Mafi is passionate about addressing issues of equity and access. Under her leadership, the number of students meeting rigorous college entrance requirements has doubled and access to Advanced Placement coursework has grown significantly.
Dr. Mafi personally mentors a group of approximately 100 high school students since they were in 6th grade and has been instrumental in establishing wide-spread district mentoring programs where alumni students return to their home schools to share their successes and inspire new generations of students.
During the 2016-2017 school year, with Dr. Mafi's leadership and support, the district successfully launched full-day kindergarten and its first-ever Spanish Dual Language Immersion Academy to put students on a path to become bilingual, biliterate, and bicultural.
Dr. Mafi was chosen as a 2015 Orange County Hispanic Woman of the Year for education by the League of United Latin American Citizens (LULAC), Santa Ana Council #147 and received the 2010 Madrina Award of the UCLA Latino Alumni Association. She also serves on the Board of Directors for CORE, a nonprofit organization that is comprised of California's largest school districts and is committed to improving student achievement. Prior to joining the Garden Grove Unified School District as a principal, Dr. Mafi held administrative positions as an assistant principal, district coordinator, and curriculum writer as well as a teacher at various levels. She earned her master's and doctorate in education at the University of Southern California, where she served as Executive Director of the Ed.D. program and continues as adjunct faculty.
She and her husband, Eugene, a high school teacher, are parents of three children; two are adults and their third child is a first grade student who has Trisomy 18/Edwards Syndrome.