GGUSD's ASPIRE Social Work Program Earns Golden Bell Award
Tuesday, October 17, 2023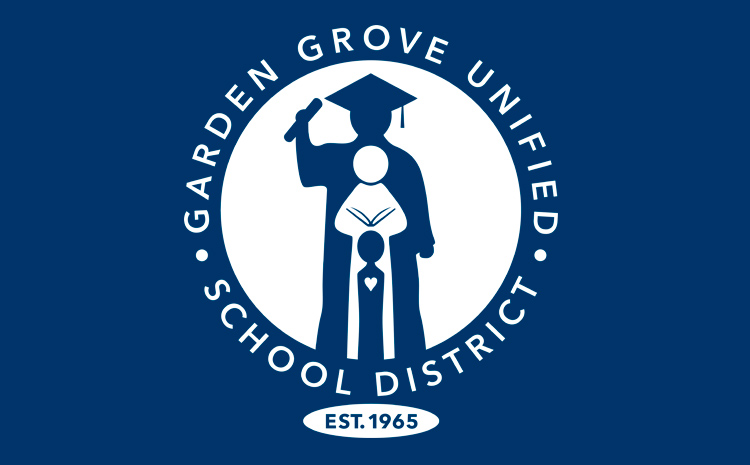 Garden Grove Unified School District's ASPIRE system of care earned a prestigious 2023 Golden Bell Award from the California School Board Association as a model of excellence in supporting student mental health and well-being. GGUSD's program was selected as a winner from 230 applications and the district will be recognized at an awards ceremony in San Francisco in November. The ASPIRE System of Care is a three-tiered innovative approach to school-based mental health counseling which has made a transformative impact on the mental health needs of students in GGUSD. 
Mental health has been a consistent focus in GGUSD for many years and is a primary component of Goal 2 of the district's three foundational goals: academic skills (Goal 1), personal skills (Goal 2) and lifelong success (Goal 3). Demonstrating its commitment to mental health, GGUSD's Board of Education approved the Safe and Welcoming Schools Resolution in 2017 and launched a comprehensive Choose Wellness Campaign with the adoption of Resolution 11 in 2019. The Choose Wellness campaign paved the way for the growth of the ASPIRE System of Care, a network of school social workers, mental health specialists and social work interns.
"We are proud to be recognized as a leader in California for prioritizing and supporting student mental health," said Board of Education President Walter Muneton. "Our ASPIRE Social Work Program is making a profound impact to ensure each and every student in GGUSD can access the mental health support they need."
The ASPIRE system of care fosters an environment of support at school through the effective implementation of school-based counseling that helps students thrive academically, emotionally and socially. Thanks to the Board's commitment, the ASPIRE system grew from one social worker and six interns in 2017 to 22 school social workers, 30 mental health specialists, and 65 mental health interns by 2022-2023, a 254% increase in district-employed social work professionals who play a crucial role in providing students with mental health support.
ASPIRE's first tier of support focuses on universal mental health promotion and prevention strategies which included a 550% increase in social emotional learning lessons and the support of 36 wellness centers on school campuses. The second tier includes targeted interventions for students who require specialized support such as group counseling and skill-building. The 2022-23 school year saw a 267% increase in tier two interventions compared to 2021-22.  The third tier offers intensive individualized interventions for students with complex mental health needs including specialized counseling, referrals to mental health professionals and collaboration with community resources. Due to the success of the first two tiers, individual counseling referrals are down 8% and suicide risk assessments decreased 13%.
GGUSD's ASPIRE System of Care also provides professional development opportunities for staff, empowering educators to recognize early signs of distress in students and fostering a culture of understanding and empathy. It also provides families with district and community resources to help support student well-being at home. The consistent actions of support taken by GGUSD's Board of Education displays their robust commitment to ensuring timely, compassionate, comprehensive and easily accessible mental-health services for our students, staff and families.