Health and Safety Reopening Procedures
Garden Grove Unified School District is committed to fostering a safe environment for all students and staff. The following safety protocols and procedures have been implemented for the return to in-person instruction and can be found along with videos and further documents on our website at https://ggusd.us/healthandsafety.
Prevention and Screening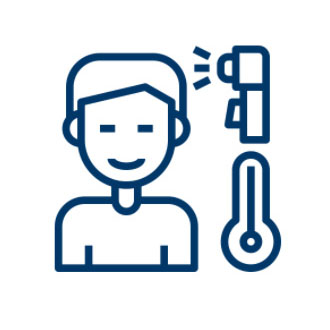 At-Home Screening: Every student/family and staff member will be required to log-in to ParentSquare PRIOR to arriving at school to complete a self-screening form. The district will monitor completion and follow-up with non-responders.
When to Stay Home: All students and employees must stay home with a fever of 100.4 or higher or any COVID symptoms including chills, cough, shortness of breath, sore throat, new loss of smell/taste, among others.
Temperature Taking: Every school will have a plan for temperature taking using touchless thermometers for all students entering campus.
Bus Safety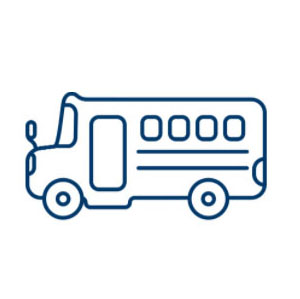 Physical Distancing: Students taking the bus will observe physical distancing while waiting for the bus with fewer riders due to staggered school start times. Students will board the bus individually, beginning at the back of the bus, and will sit one student per seat.
Masks: Drivers and passengers will wear masks at all times.
Temperature Taking: Drivers will take each student's temperature prior to boarding the bus. Any student with a fever of 100.4 or higher will not board the bus and instead will be supervised by transportation staff while parents/guardians are contacted to take them home. If parents/guardians are unavailable, the district CARE Van will transport students to school to wait in the CARE Room to be picked up by parents/guardians.
Cleaning: Frequently touched surfaces will be cleaned twice per day and a disinfectant fogger will be used nightly.
Face Masks and Shields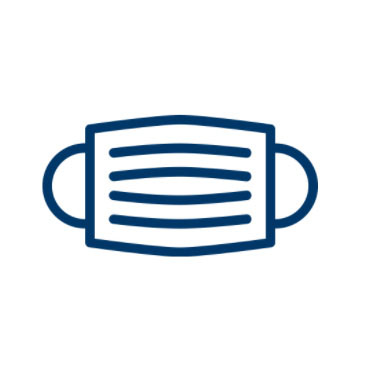 Face Masks are to be worn properly (fully covering the nose and mouth) at all times by all individuals on school/district grounds, including parking lots, all public areas, and in classrooms. Two GGUSD logo cloth face masks and lanyards are provided to each student and staff member.
Face Shields are provided to students and staff for optional use with a mask or in the few settings when masks are not required (eating, and in special circumstances for teachers, those assessing students, facilitating instruction with distancing and barriers, or for adults when physically distanced in a private work area).
Please see GGUSD mask guidelines for further details.
Physical Distancing, Hand Washing, and Hand Sanitizing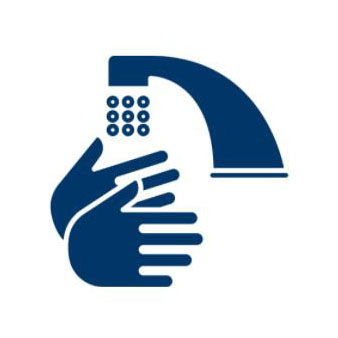 Distancing: Classrooms were reconfigured with 6 feet between desks for distancing. Schools are equipped with signage for physical distancing that all must follow.
Hand Washing: Each school has, in addition to classroom and restroom sinks, 5-25 hand washing stations based on size/enrollment.
Hand Sanitizing: Campuses are equipped with touchless hand sanitizer stations for high traffic areas and wall-mounted hand sanitizer in all classrooms.
Students and staff must maintain physical distancing when eating because masks will be removed. Food is not to be shared.
Campus Safety Measures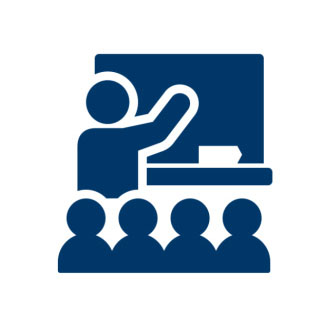 All campuses will maintain:
Signage to ensure physical distancing, masks, hand washing, etc.
Plexiglas dividers in offices and teacher desks.
Desk shields and study carrels for added protection.
Shade structures for outdoor instruction.
Ventilation to maximize fresh air circulation and HEPA Indoor Air Purification System for CARE (COVID Assessment Response and Evaluation) Room and Health Office.
Touchless water bottle fillers; no use of drinking fountains.
Individually wrapped Grab and Go Meals free for all students.
Cleaning Procedures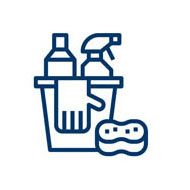 Custodial staff has been trained on specialized COVID cleaning and disinfecting procedures, and use of equipment, according to CDC guidelines.
Throughout the day and after school, custodians will use high-powered fast-acting airless spray sanitizers that disinfect with consistent coverage using EPA approved disinfectants. This leading technology wraps around surfaces for maximum coverage and effective cleaning.
Classrooms, gymnasiums, cafeterias, and other rooms will be sprayed daily, or multiple times per day, depending on the school's hybrid model. Extra care will be given to high touch points including doorknobs, sink handles, counters, offices, and other common areas.
Covid Response and CARE Room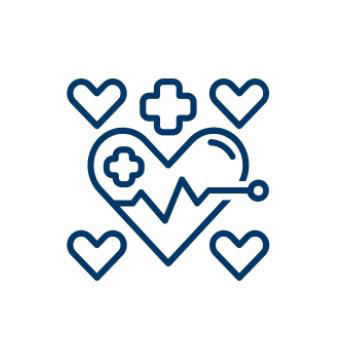 CARE (COVID Assessment Response and Evaluation) Rooms will be designated at every campus to ensure individuals with COVID symptoms are isolated and sent home.
COVID Response: Students and staff who experience symptoms will be sent home until they are fever-free, without fever reducing medication, for 24 hours. Those who test positive will be sent home to quarantine for 10 days. If you have been identified as a close contact, you will be sent home to quarantine for 14 days.
The district will consult with OCHCA on contact tracing and notification as well as the closure of classrooms/schools, if needed.
Testing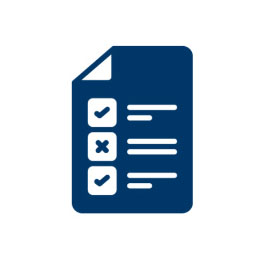 Regular testing is recommended for GGUSD employees, students, and anyone with symptoms.
There are 50+ free testing locations in Orange County and two supersites at the Anaheim Convention Center and Costa Mesa Fairgrounds. Visit https://occovid19.ochealthinfo.com/covid-19-testing for additional information on testing.
Students should not come to school with COVID-19 symptoms or while waiting on test results.
Student test results should be reported to the school office as GGUSD is tracking all COVID-19 related cases.
Health and Safety Videos
A Day in the Life of a GGUSD Student
GGUSD School Bus Safety, COVID Guidelines
Hand Washing
Face Coverings
Learn how face coverings can help prevent the spread of COVID-19.
Face Shields
Learn how to properly wear a face shield and help protect yourself and others from COVID-19
Social Distancing
Learn how social distancing can help protect you from COVID-19.
ParentSquare Health Screening Walkthrough
Health and Safety Webinar for Parents
On October 9 and October 15, more than 2,000 parents attended a Health and Safety webinar hosted by Garden Grove Unified School District. In preparation for school reopening, the webinar covered important topics like temperature taking, masks, bus safety, hand washing, response to illness procedures and more. The presentation was interpreted in Spanish, Vietnamese, Korean and Arabic.